my little firefighter
I know you usually hear about five alarm chili, but this cornbread set off our smoke alarm that is connected to our security system. Seriously! I have made this same cornbread for 12 years and I have NEVER set any alarms off until today, of course.
I don't really know where she got it, but my mama has been making this cornbread since…well, I don't know how long. I was going to call it "My Mama's Cornbread", but..you know…
This is probably the easiest recipe for cornbread that you will ever find—and one of the yummiest! My husband is not a big fan of cornbread and he loves this cornbread. For sweet cornbread lovers (and I am one of them too) this is NOT sweet at all.
You will need:
10 in. cast iron skillet or 8x8 in. glass pan
oil or shortening (you pick your poison) I use canola oil
2 c. self-rising flour (if you only have all-purpose I have substituted it with no real problem)
2 c. self-rising cornmeal mix (I usually use white—just what Mama always used)
2 c. milk
medium mixing bowl and mixing spoon
FIRST, preheat your oven to 400 degrees. Add oil to the skillet until it covers the bottom and then just a little extra (or enough shortening that you are sure will do the same thing). Put the skillet into the oven to heat the oil.
SECOND, in a medium bowl add flour, cornmeal and milk. combine until moistened. Let this mixture rest for a few minutes until the oil is heated in the skillet or glass pan.
THIRD, take the skillet out of the oven
carefully
and add the cornbread mixture to the skillet. The mixture will sort of seem to be frying in the oil.
FOURTH, put the skillet back into the oven and let it bake until the top is nice and golden and you can smell the bread baking—usually about 30 minutes.
FIFTH, take the cornbread out of the oven and let it cool in the skillet for a few minutes, then turn it out onto a plate or cutting board.
SIXTH, cut into wedges and enjoy with your favorite Southern meals—pinto beans, chili, you take your pick.
(sorry about the bad lighting in this picture)
Note: I have made this bread with anywhere from skim milk to whole milk. It tastes yummy made with any milk. Also, most of the time I add a little distilled vinegar to my milk to simulate buttermilk (because I never have it on hand). This makes it extra delicious. Also, I usually half this recipe and put it in a small cast-iron skillet with no problems.
WARNING:
(any cornbread that sets off alarms needs a warning label don't you think?) Do not bake this bread on "quick bake" or "convection". I think the fan is what made my oil hit the bottom of the oven and set off the smoke alarm.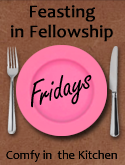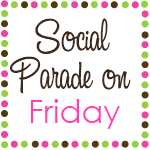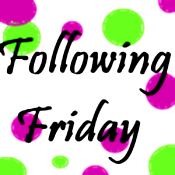 http://lifeasmom.com/2011/01/birthday-cake-round-up-a-narnia-birthday-cake-ultimate-recipe-swap.html